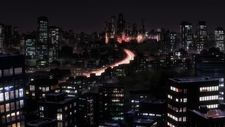 The 20th ward is the Nerima ward in Tokyo. The ghouls call this ward "docile," because it is relatively peaceful compared to other Tokyo wards.[1] Before the death of Ippei Kusaba, an investigator had not died in the ward for 10 years.[2]
Anteiku
Anteiku is an organization of ghouls in this ward. It may be a reason why the ward is docile.
CCG 20th Ward's Branch Office
Because the number of predation incidents is low in comparison to other wards, the CCG Main Office mostly ignored the 20th ward. Koutarou Amon thinks that the investigators of the branch office are careless, a result of the peace.[3] The deaths of Investigators Ippei Kusaba and Kureo Mado by the ghoul Rabbit cause the CCG's main office to focus more of their resources on exterminating ghouls in the 20th ward.
Community content is available under
CC-BY-SA
unless otherwise noted.